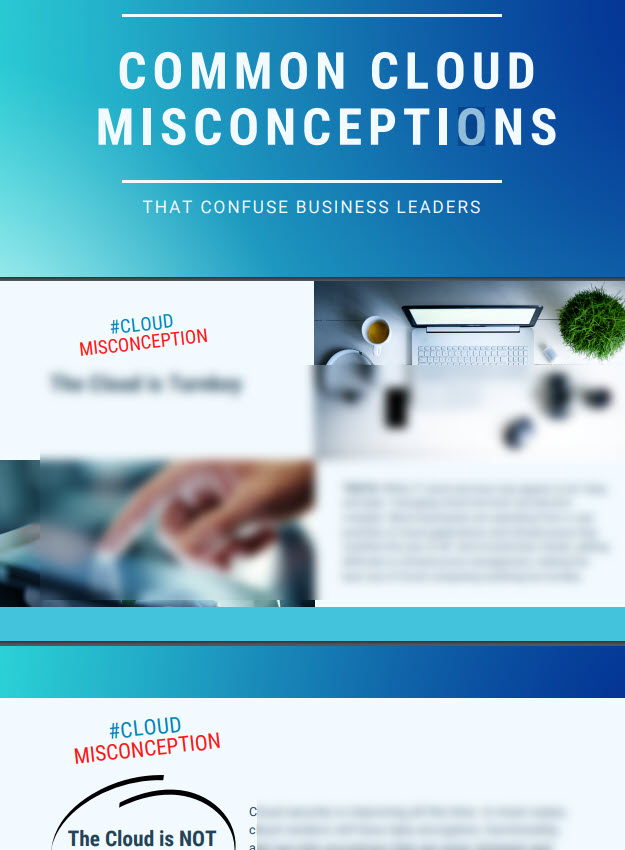 Download the biggest Cloud Misconceptions!
Sixty percent of businesses will be entirely cloud-based by 2020 predicts Garnter.
There are a number of misconceptions about the Cloud that continue to cause business leaders to make mistakes in how they move systems to the Cloud and protect the data that lives in the Cloud.
Common Cloud Misconceptions QUICKLIST DOWNLOAD
Copyright © 2020. All rights reserved.